The history
The practice of holding a 'happy hour' designated to entertainment can be traced back to the United Sates Navy during 1914. 'Happy hour' denoted a time for entertainment, which included boxing, movies, and dancing for the crew while the ships were at sea.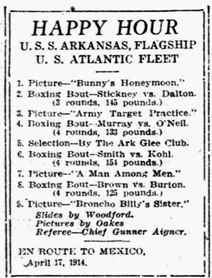 Ironically, 'happy hour' was not associated with alcohol until prohibition. In the early 1900s, as a measure to save grain for producing food for the war efforts and to maintain general civility, the Volstead Act (1919) was passed. Prohibition went into affect the following year, in which the U.S. prohibited the manufacturing and sales of alcoholic beverages.
Despite the new legislation, prohibition was very difficult to enforce. People started hosting 'happy hour' before eating at restaurants, where alcohol was banned. 'Bootlegging' (the illegal production and sale of liquor) and the rise of speakeasies (illegal drinking establishments) became dominant. When prohibition ended in 1933, the concept of drinking before dinner stuck around.
Perhaps it was because of the ad industry boom of the 1950s, or the new work-life of post WWII, restaurants and bars began holding regular 'happy hours' , baiting their patrons with discounted cocktails and bar food ahead of the dinner rush.
The Best Happy Hour Deals in Toronto
The next time you are with co-workers for Happy Hour, remember to raise a glass in honor of the Navy, the prohibition rebels, and sure, even Doug Ford.
Ready to save some dollars and find hotspots for cheap drinks in Toronto? Here at Dealiem, we've found thousands of happy hour deals near you, all on our Deals App.